Achieve your lean manufacturing and safety goals with our low-maintenance, operator-approved electric industrial vehicles. Some of the world's largest manufacturers from Goodyear to Bridgestone rely on our low-noise, no-fume tow tuggers, tractors and utility trucks to tackle everything from assembly line feeding to fire-fighting—quickly, efficiently and safely.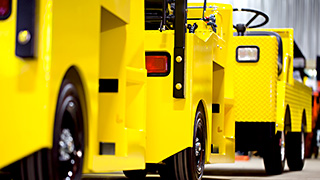 Get the job done quickly with our narrow, modular designs that come in multiple configurations and sizes. Every Motrec vehicle can be customized from the wheels-up for your tight aisles and specific applications, whether it's towing multiple trailers or moving people.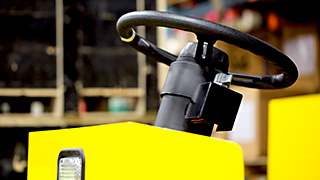 Deliver merchandise over long distances quickly and safely. Our balanced designs boast high maneuverability and the industry's shortest turning radius. You'll also be impressed by our long list of standard safety features.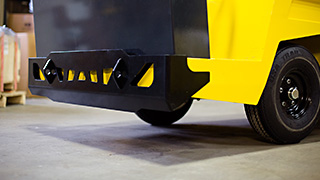 Boost your round-the-clock efforts with time-saving features like rear inching control and roll out battery system. And better support your bottom line with protective features like bolted front-and-rear bumpers that will extend your vehicle's lifespan.
See which businesses rely on Motrec to improve operational efficiency and ROI.