Tackle even the toughest jobs efficiently and safely—without having to worry about lack of power or drained batteries. Some of the world's toughest customers rely on Motrec electric vehicles to move heavy equipment in grueling environments with reliable performance and minimal downtime. We deliver on our promises—from our impressive payloads to our stop-on-a-dime (even on a steep incline) capabilities.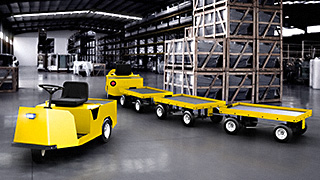 Optimize your warehousing operations by keeping your assembly line well-fed. Our tow tractors offer impressive trailer towing capacities so that you can move more stock in less time—translating into a healthier bottom line.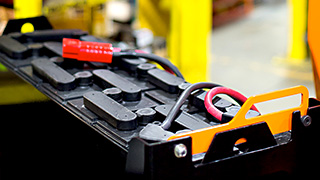 Drive productivity further with time-saving features like our rear inching control and roll out battery system. Our standard front and rear bumpers will extend the vehicle's lifespan to better protect your investment.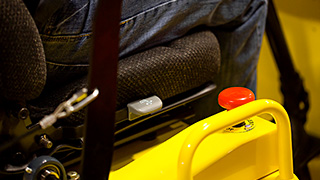 Work safely & comfortably
Reduce operator strain and fatigue—accidents, too—even after an extra-long shift. Our rugged AC Powertrain vehicles are designed from the wheels up with safety and comfort in mind. The operator-friendly driver position offers full 360º visibility, and makes hitching trailers easier.
See which businesses rely on Motrec to improve operational efficiency and ROI.