Move people, goods and equipment efficiently and safely without any disruptive noise or fumes. Casinos, convention centers, arenas and large venues across the globe depend on our electric vehicles to deliver industrial-strength performance combined with low maintenance and minimal operating costs.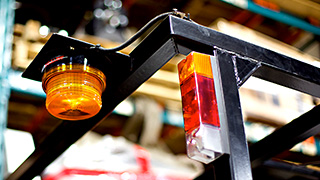 Make it easier for your security and ambulance teams to cover long distances quickly, safely and quietly. Our versatile and easy-to-operate vehicles boast impressive performance capabilities, a tight turning radius and a long list of standard safety features.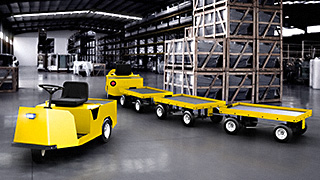 Optimize daily operations
Help your maintenance, warehouse and catering teams work more efficiently by towing or hauling everything they need in just one trip. Our versatile burden carriers, tow tractors and stock chasers can often perform double or triple duty—allowing you to significantly reduce maintenance and operating costs.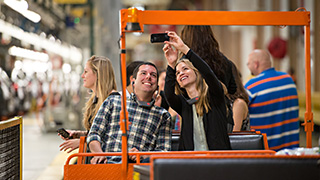 Our environmentally-friendly, zero-emission vehicles are especially ideal for fume- and noise-sensitive applications, such as visitor tours or when animals are present. They can also be fully customized for your specific facilities, making them the perfect complement to your existing fleet.
See which businesses rely on Motrec to improve operational efficiency and ROI.