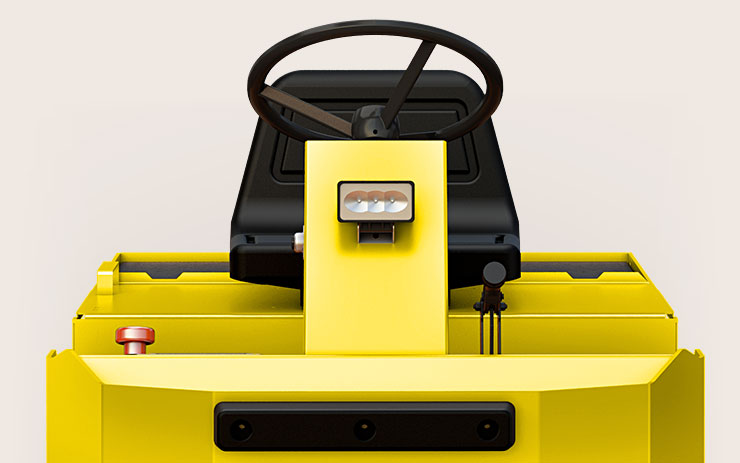 A Motrec tugger custom‑built for the job
Whirlpool quickly honed in on the Motrec MT-290. It opted for these four-wheel sit-down tuggers over the three-wheel stand-up models because they were more stable and better dampened vibrations from the bumpy shop floor.
The carts towed by the tuggers were customized for each application with 360-degree rotating platforms, roll-off tops, lift mechanisms and special push handles for faster material flow.