Make manufacturing processes leaner—and safer—with Motrec.

Our electric tow tractors have proven their mettle in automotive plants around the world for decades. Whether you need a standard model or a highly customized machine, you can always count on our versatile vehicles to deliver reliable performance and hassle-free maintenance.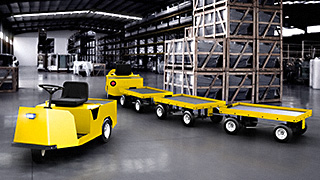 Our vehicles can pull several trailers over long distances, which means you can stock assembly lines, pick parts and receive shipments faster than with a forklift. Our tight turning radius won't slow you down.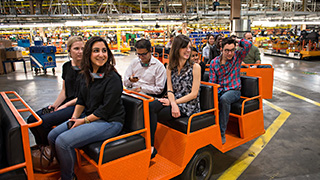 Help your team—including supervisors and security staff—get where they need to be quickly. Improve rescue times, too. You'll be impressed by our vehicles' long list of standard safety features & no-exaggeration performance abilities.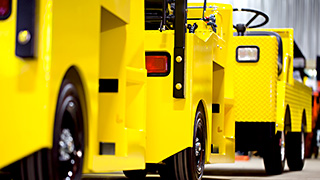 Optimize your warehouse, shipping and maintenance operations. Our vehicles feature a modular design with multiple configurations and sizes, making it easy for you to adapt them to your needs. We can even help you build the perfect vehicle for double (or triple) duty.
See which businesses rely on Motrec to improve operational efficiency and ROI.