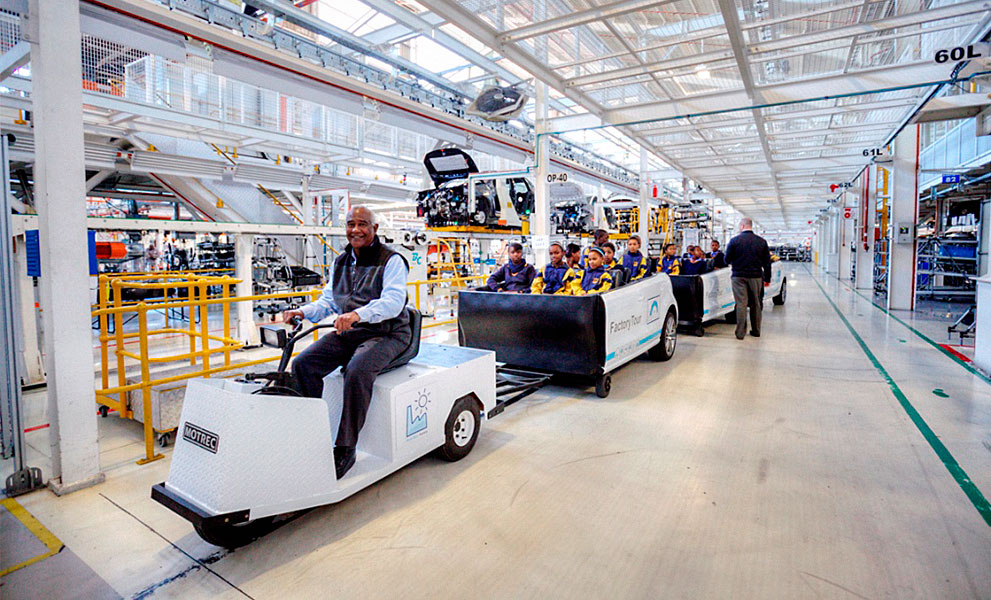 The need for a VW‑worthy vehicle
VW has worked hard to build a powerful global brand image over the years and protects it vehemently. Even when it comes to its factory tour vehicles. As a result, the vehicle had to be clean, comfortable and quiet.
The vehicle also needed enough power to shuttle visitors to VW's nearby AutoPavilion, a heritage center that pays tribute to Volkswagen's history in South Africa. The AutoPavilion boasts a wealth of car collections, prototypes, interactive exhibits and more.