Improve productivity and cost efficiency without sacrificing your commitment to providing a safe and healthy environment. Hospitals and medical equipment manufacturers around the world depend on our low-noise, no-fume electric-powered utility vehicles, tow tractors and personnel carriers to move patients, staff and materials—quickly, efficiently and safely.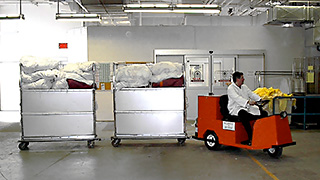 Tackle tasks from facility maintenance to catering to laundry services more efficiently. Our low-noise, zero-emission vehicles boast narrow designs, impressive maneuverability and easy operation, making them perfect for corridors and elevators.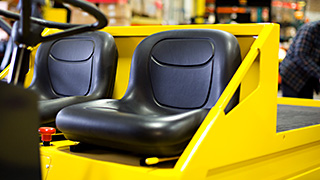 Move up to 36 people, comfortably and safely. The balanced designs of our personnel carriers and trams offer smoother steering and shorter stopping distances. Features like fold-down seats, low-step entry and wheelchair ramps adapt to the needs of reduced-mobility passengers.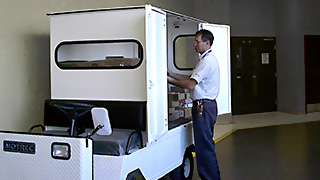 Help maintenance and security teams get to where they need to be 2-3 times faster than on foot. You'll also be impressed by our many standard safety features, optional packages & no-exaggeration performance abilities.
See which businesses rely on Motrec to improve operational efficiency and ROI.