Move people and goods more efficiently and safely. And with zero emissions.
For more than 30 years, our hardworking electric industrial vehicles have been used in countless applications around the world—from factory tours to aluminum smelters. Our modular designs and multiple configurations also make them versatile enough to pull double or triple duty with long-lasting performance and minimal maintenance.
High-quality components. All-steel construction. Long list of standard safety features.
Motrec electric vehicles are built to last—with minimal maintenance.
In the last 30 years, we've built it all. Stock chasers able to maneuver extremely tight corners. Trams that can comfortably move large groups. Tow tractors that can pull 200,000-lb. loads—and still stop on a dime on a downward slope. Add safety, functionality, or whatever you need to give you an edge.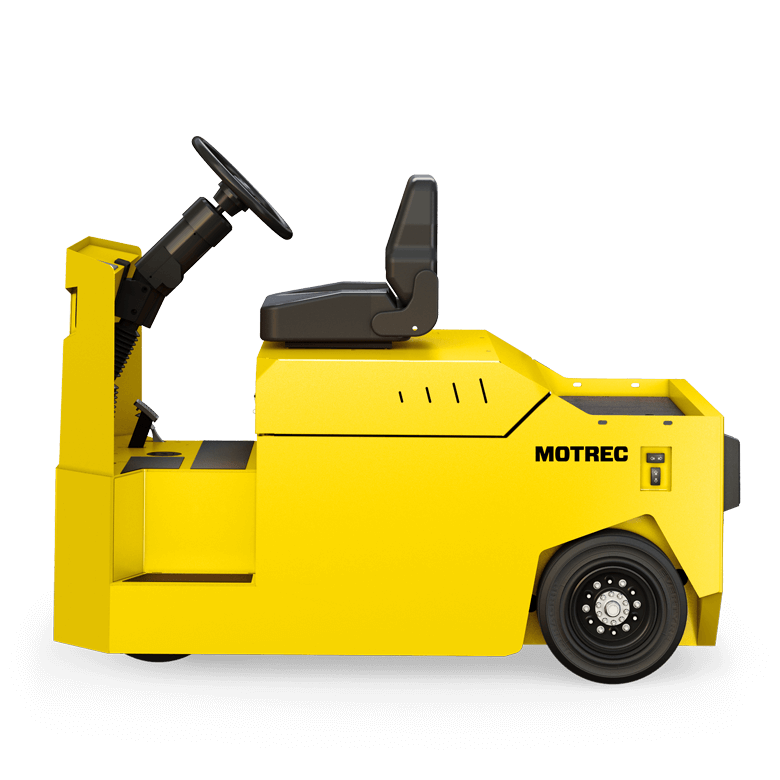 The industry benchmark for compact tow tractors has once again raised the bar. Still a quiet and low-maintenance workhorse with an unbeatable turning radius and up to 20,000-lb. towing capacity, but now with leaf spring suspension and shock absorbers, flat-free solid softy tires, inching control, protected electrical components and much more – all standard.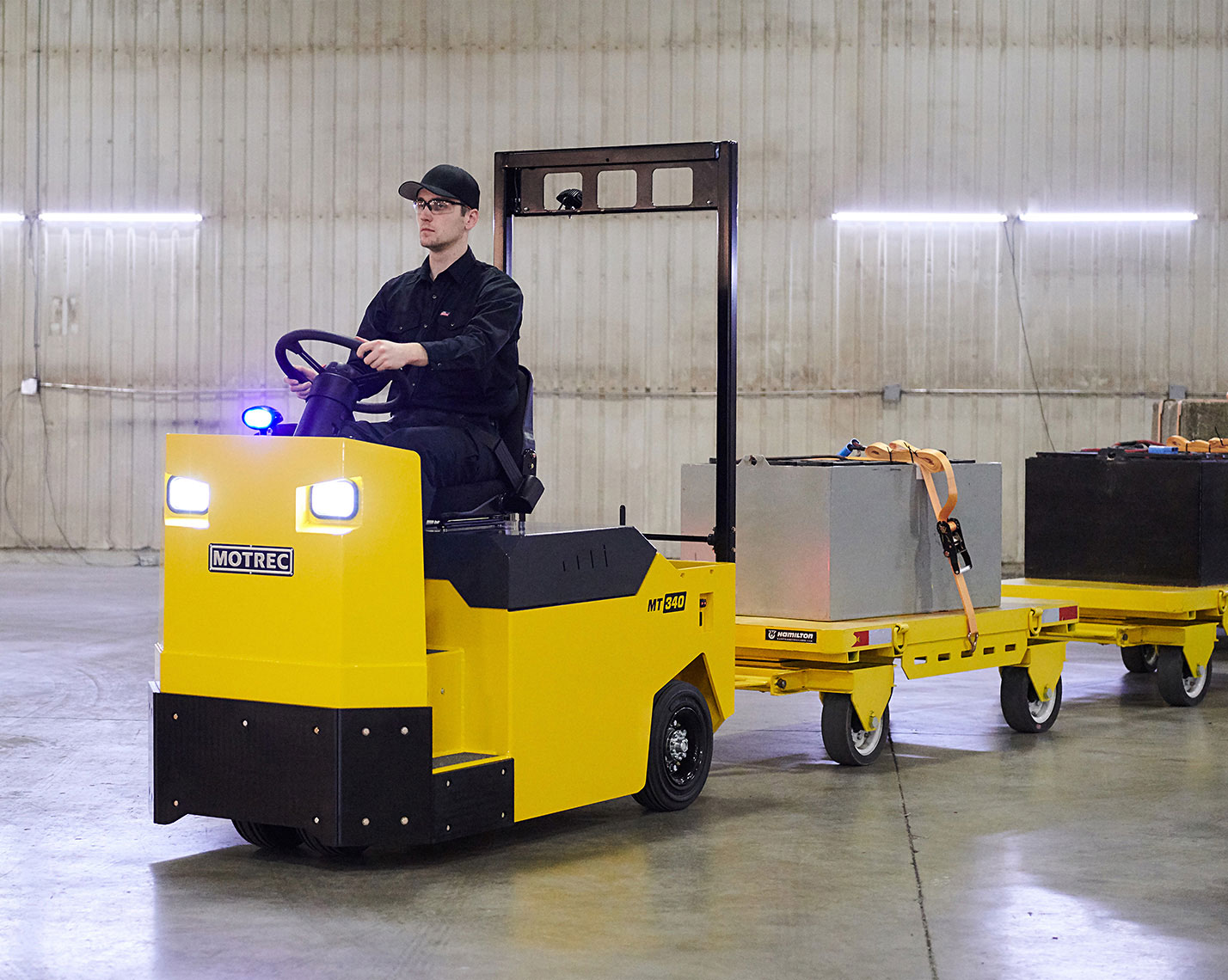 Adding tracking trailers to your tow tractor, burden carrier or stock chaser lets you instantly boost productivity with minimal effort and cost.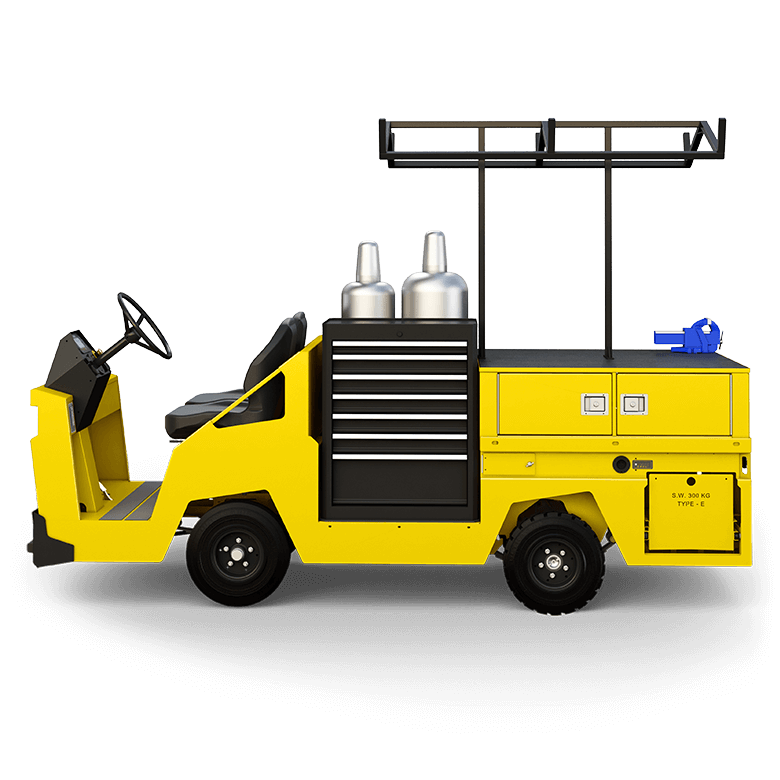 This dependable work truck adapts to a wide variety of jobs. Use it to access restricted spaces, or to quickly cover long distances much faster than on foot. The full-sized 7-drawer tool chest and large lockable compartments will hold all the parts and tools you need—and keep them safely where they belong. Standard features include a roll-out battery compartment, bolt-on front bumper, ladder/pipe rack and more. Several option packages available. Unlimited configurations.
All-steel construction. High-quality parts. Standardized designs. Outstanding craftsmanship. Rigorous testing. No wonder Motrec industrial electric vehicles offer such long-lasting reliability. No matter how grueling the job, no matter how harsh the environment, we've got your back.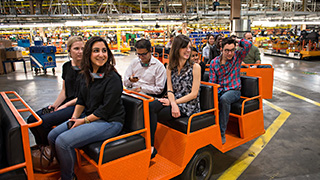 Our online form is the simplest way to get a quote on one of our vehicles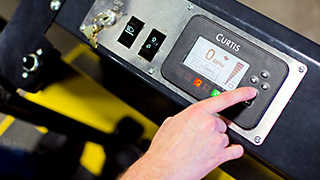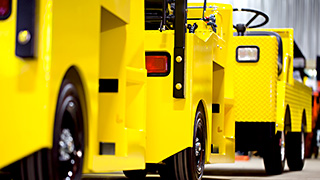 Get the right equipment for the job and keep cash flow intact.