Help your round-the-clock teams get the job done without disrupting your prized customer experience. Leading resorts rely on our low-noise, zero-emission electric vehicles to move everything from guests to laundry to ground maintenance supplies with reliable performance and minimal maintenance.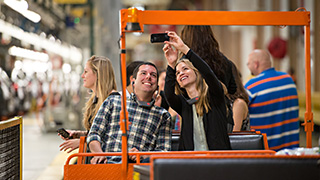 Our personnel carriers can move up to 36 people quickly, comfortably, and safely. Our balanced designs mean smooth steering and short stopping distances. Every Motrec vehicle, regardless of model, can be customized to reflect your unique brand.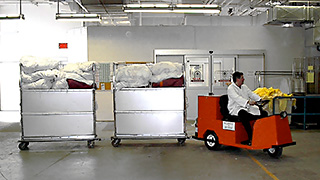 Get daily tasks like waste management, housekeeping and receiving done quickly and discreetly. Our no-fume, low-noise utility vehicles boast impressive maneuverability and payloads, while being remarkably easy to operate.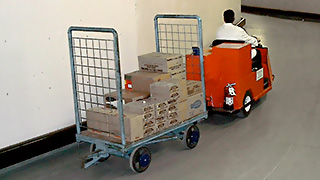 Motrec vehicles are versatile enough to multitask, or can be fully customized for a specific job. More importantly, they'll let you cover long distances 2-3 times faster than on foot—leading to immediate gains in efficiency.
See which businesses rely on Motrec to improve operational efficiency and ROI.