Improve operational efficiency without sacrificing product quality and safety.

Industry leaders around the world choose Motrec vehicles to support their lean processes in manufacturing and warehousing food products, beers & liquors. Our rugged and highly customizable models will allow you to streamline operations right from the first shift.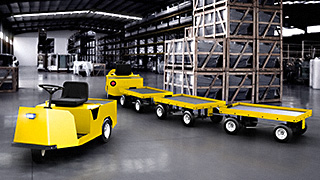 Help your warehouse teams work more efficiently by making fewer trips. Our AC/Direct drive powertrain tow tractors can pull multiple trailers over long distances, while our stock chasers feature longer decks that can carry up to 25% more goods per load.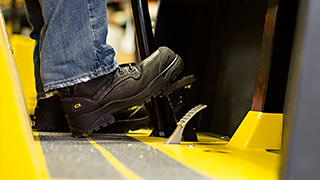 Reduce downtime and maintenance costs with features like all-steel construction, high strength tubular frames and bolt-on front and rear bumpers. Our rear inching control and rollout battery system/low-cost battery installation will help you save precious time.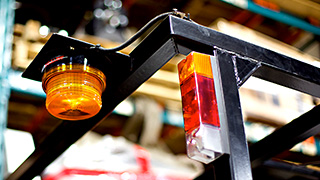 Work safely & comfortably
Reduce operator strain and fatigue—accidents, too—even after an extra-long shift. Our vehicles are designed from the wheels up with safety and comfort in mind: molded bucket seats, light touch controls, low step entry, and many other standard driver-friendly features.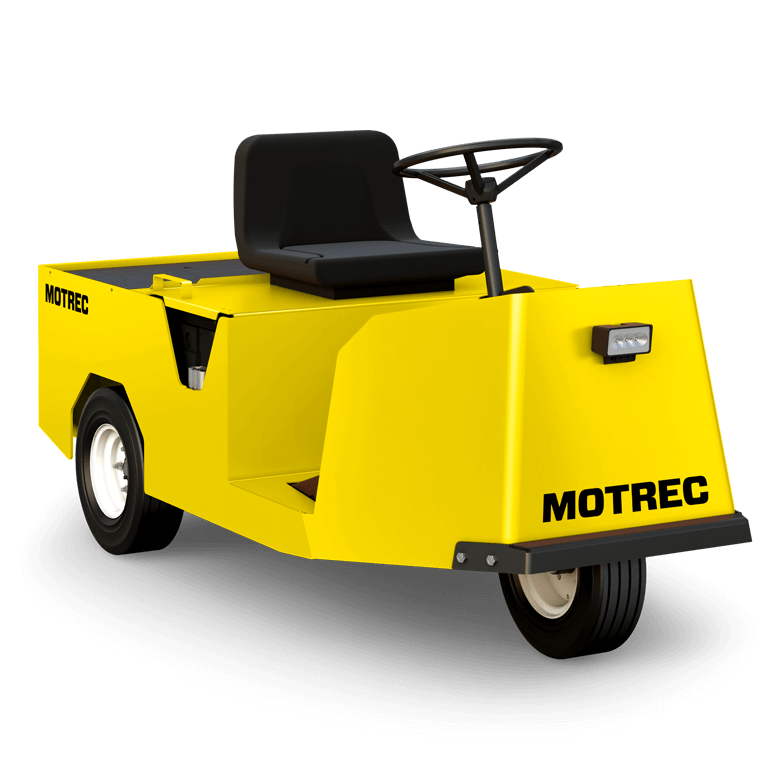 1
Passenger
Up to
8 mph
Up to
800 lb
Up to
16,000 lb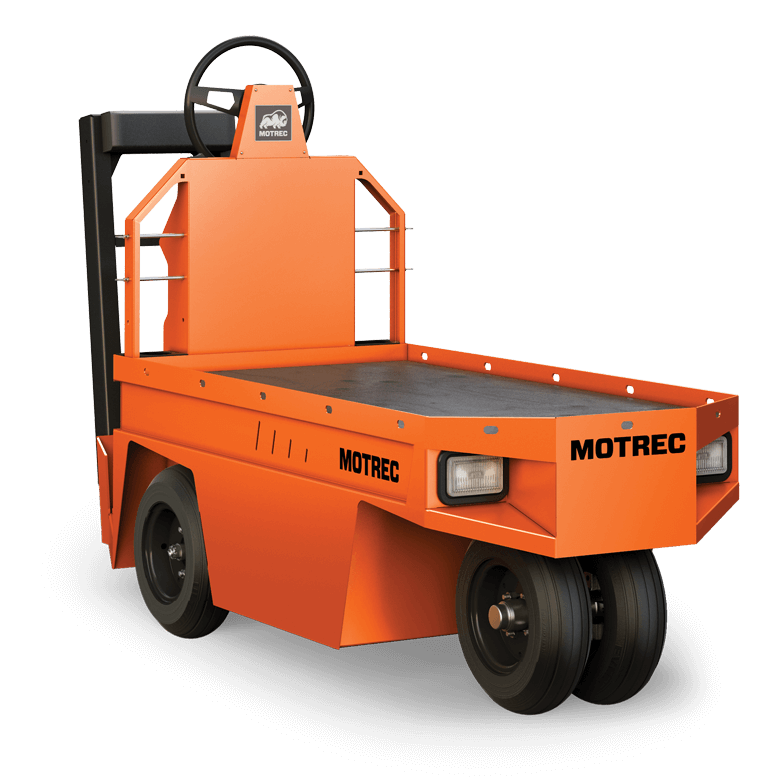 1
Passenger
Up to
8 mph
Up to
2,000 lb
Up to
6,000 lb
See which businesses rely on Motrec to improve operational efficiency and ROI.