Strengthen your existing fleet and round-the-clock operations with industry-proven vehicles that are versatile, powerful and virtually indestructible. For over 20 years, our EE certified vehicles have excelled in the confined spaces and hazardous environments of leading manufacturers from Alcoa to Nucor. Our engineering team can also help you adapt your vehicle to withstand years of abuse.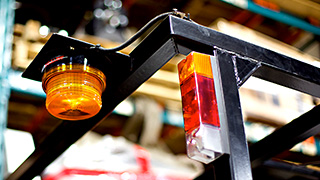 Count on efficient operation over long distances. Our tow tractors can pull up to 200,000 lbs. and still stop on a dime. Features like 30 HP, fan-cooled motors and dual planetary wheel drives with parallel controls ensure equal traction force from rear wheels, preventing spinning and lateral sliding.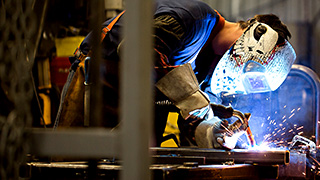 Lower maintenance costs and lengthen running time with our electric regenerative braking systems, all-steel bodies, and bolted front and rear bumpers. Our rear-inching control and roll-out battery systems will save even more precious time.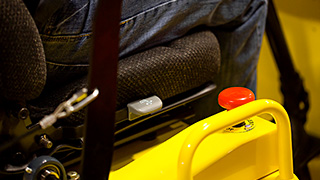 Reduce operator strain and fatigue—accidents, too—with our ergonomic, safety-conscious designs. Our electromagnetic parking brakes, LED head & tail lights and rear batteries will ensure safe operation, while the 360º visibility of our driver position will make hitching trailers easier.
See which businesses rely on Motrec to improve operational efficiency and ROI.