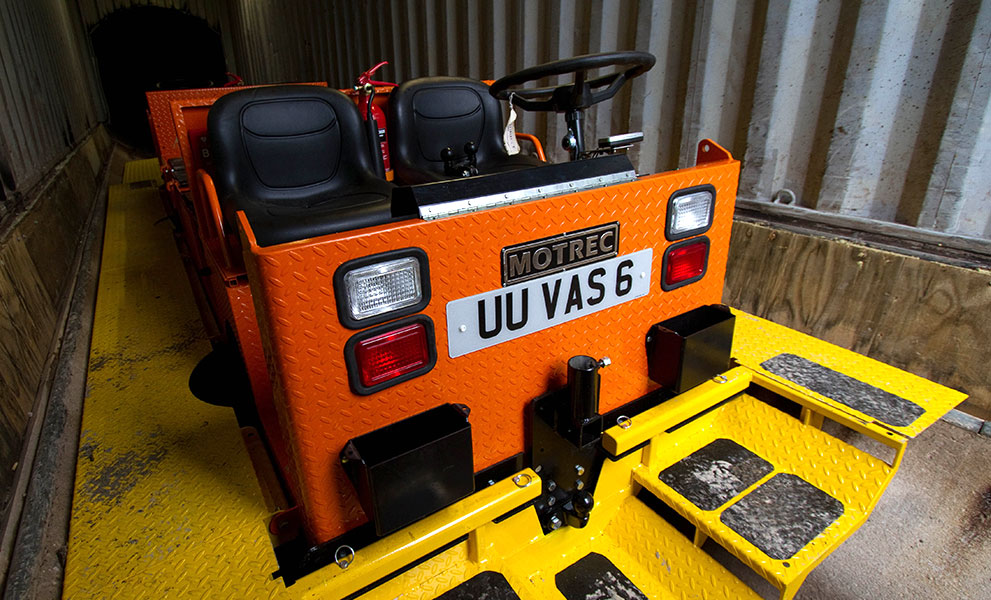 Mission impossible for a subterranean shuttle?
United Utilities called upon ePowerTrucks, Motrec's exclusive distributor in the UK, to come up with a solution that could meet all of its requirements for an underground shuttle.
For starters, the vehicle had to be robust, emission-free and reliable over long distances. It also had to be narrow and drivable from either end, since turning in tight tunnels was not an option. Equally important, the vehicle had to be cost-effective.