| MT 800 model | Passengers | Load capacity | Towing capacity | Speed | Turning radius |
| --- | --- | --- | --- | --- | --- |
| 80V | 2 | 1,500 lb | 50,000 lb | 15 mph | 120″ |

AC POWERTRAIN
High-efficiency asynchronous AC / Direct Drive motor
Offers better control for full motor performance, as well as higher possible speeds and better torque at low speeds. Maintenance-free brushless electric motor equipped with temperature and speed sensors.

BATTERY
Robust long-life industrial batteries
No more mid-shift recharging! These powerful batteries can last a full shift, even with long distances. Supports Opportunity Rapid charging. Encased for easy replacing. Various options and models available.

INCHING CONTROL
Safe and efficient inching control buttons
Makes hitching remarkably easy. Just step out of the vehicle and use the buttons at the back to slowly and safely inch it into position. Ideal for jobs requiring precise tow hitching.

CONTROLLER
AC controller with sealed connectors
Allows for precise speed control for greater safety and vehicle performance.

POWER STEERING
Silent and effortless electric power steering
Increases maneuverability in tight settings. Silent, effortless steering also reduces the operator fatigue that can lead to accidents. Efficient steering that won't drain batteries uselessly.
80V

Powertrain

Motor

40 hp AC motor

Drive Axle

Dual planetary wheel drives

Transmission

Integrated motor/axle, Direct drive

Controller

Electronic speed controller, Inching controls on rear

Energy

Voltage

80V

Battery

No battery included

Charger

No charger included

Chassis

Body

All-steel unibody construction

Suspension

Front leaf spring suspension with dual shock, Rear rubber spring suspension system

Brakes

Regenerative braking, Hydraulic brakes with front dry discs and rear wet discs, Hand lever parking brake

Wheels

600x9 solid softy wheels (front), 700x12 solid softy wheels (rear)

Steering

Power steering with hydrostatic orbitrol and hydraulic cylinder

Seats

Two suspension seats on slide adjusters

Equipment

Lights

Dual LED headlights, Tail/brake lights, Turn signals

Indicators

Digital display, Battery status indicator, Hour meter, Fault diagnostic

Accessories

Converter for 12-volt accessories

Safety

Deadman seat switch, Reverse alarm, Horn

Specifications and standard equipment are subject to change without notice.
80V

Vehicle dimensions

Weight

3,500 lb

Height

54″

Length

115.5″

Width

49.75″

Wheel Base

58.5″

Deck dimensions

Deck Height

43.5″

Deck Length

51″

Deck Width

48″

Battery dimensions

Battery Height

31.5″

Battery Length

26.8″

Battery Width

45.5″

Specifications and standard equipment are subject to change without notice.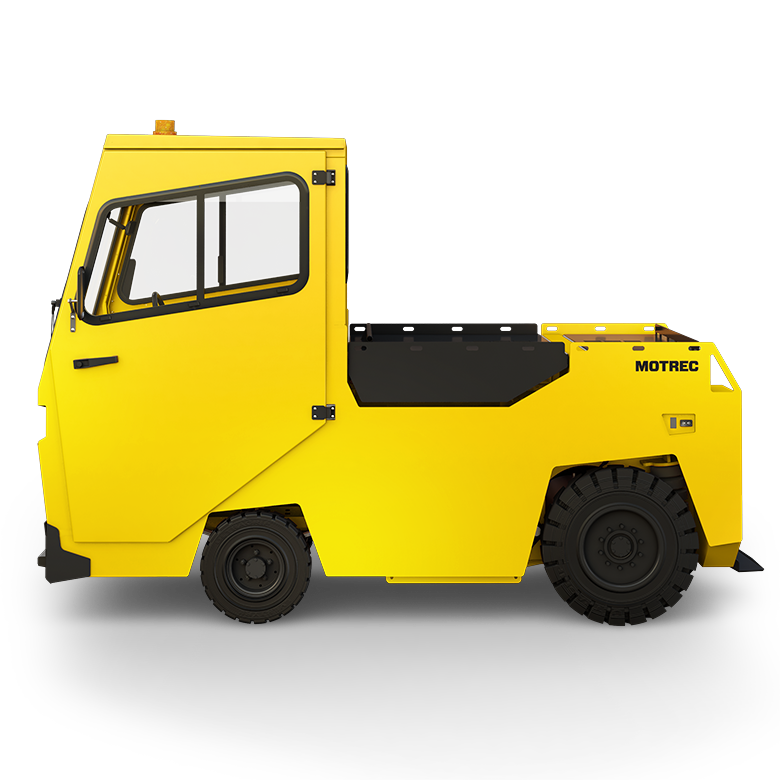 Customers often order the same group of options. So we created a number of packages to make building your perfect vehicle easier than ever.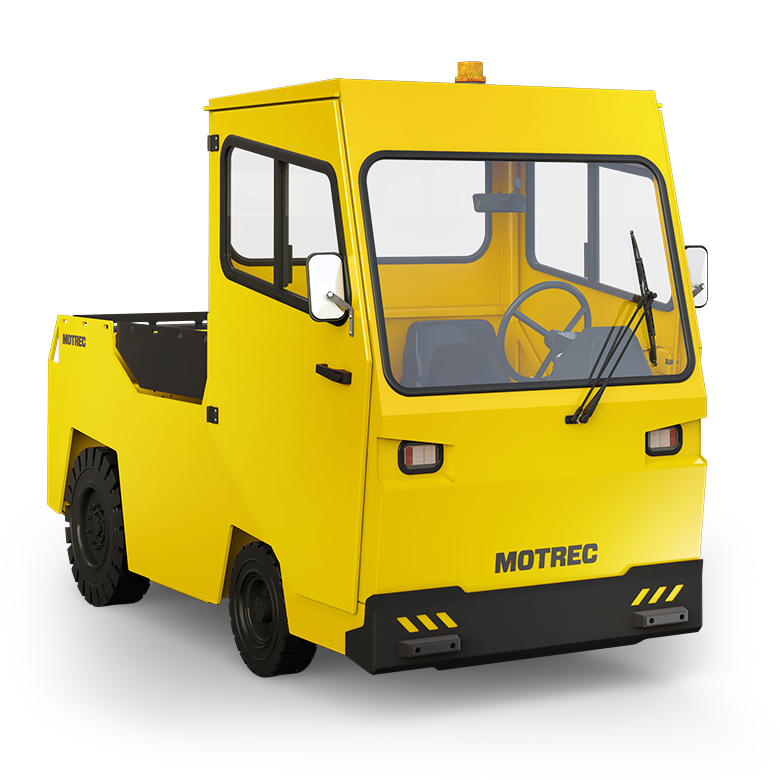 Choose any model in our lineup, and build it to your specifications. Here are just some of our most popular options for the MT-800. Contact us for the complete list.
All-steel cab with doors, wiper, side and rear view mirrors
Strobe light
Retractable seat belts
Blue safety light
Clevis type hitch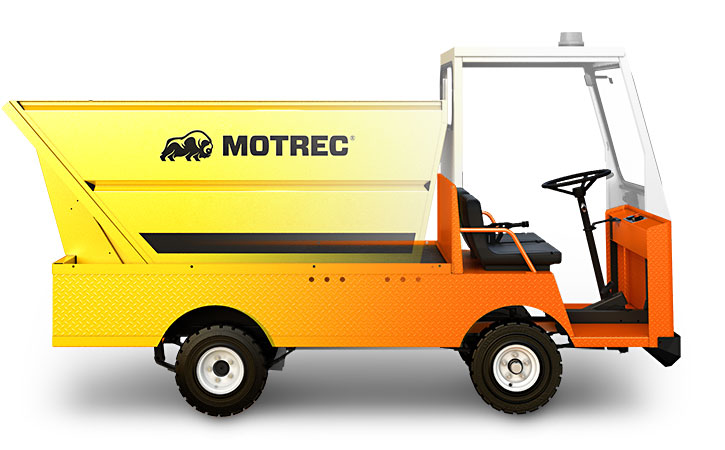 Starting with greater productivity and safety. Less maintenance and lower TCO, too. Whatever the degree of customization needed, our engineering team will get your vehicle to you quickly and for less than you might think. Our handy ordering and quote request tools also make the process extremely easy.