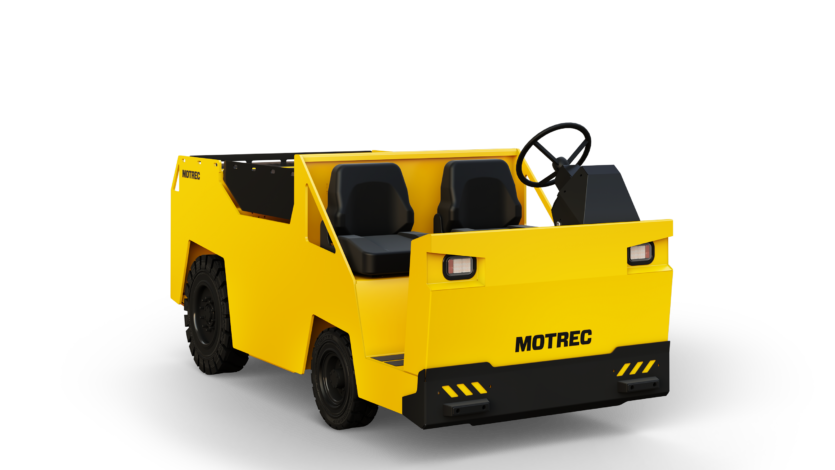 Motrec MT-800 tow tractor reengineered
Still tackles your toughest jobs with ease. But now with even more versatility & performance. Need a tow tractor with the strength of Hercules and the dexterity of a ninja? Say hello to our performance-enhanced MT-800. The MT-800 has always been a compact two-seater with mighty towing power and unbeatable maneuverability – a definite asset in cramped industrial settings. And now we've reengineered it to make your workdays extra-productive.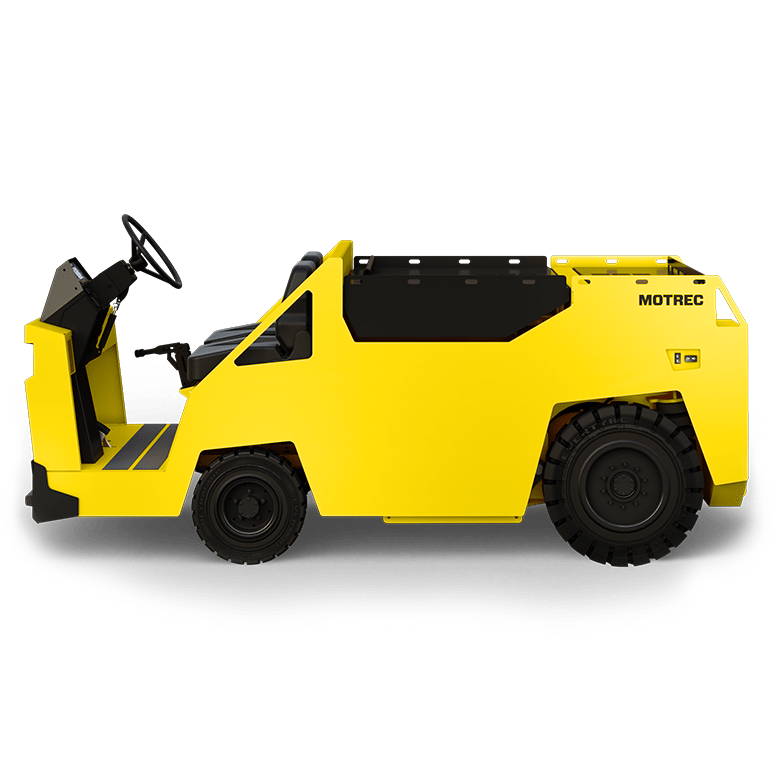 What's new in the MT-800:
Large 51″ x 50″ deck with 1,500 lbs of cargo capacity
More ergonomic driver position to improve comfort & safety by minimizing operator fatigue during long shifts
Multifunction screen (also like the one found in our MC-480) to keep everything at your fingertips
Parts that are better protected & easier to access for faster, simpler maintenance
AC controller with sealed connectors for precise speed control to further improve safety & vehicle performance
Silent & effortless power steering: even less battery drain, even less operator fatigue and even more maneuverability
What we kept in the MT-800
Towing capacity of 50,000 lbs to easily haul long, heavy loads
Easy navigation in tight spaces (even with trailers in tow)
High-efficiency, maintenance-free AC motor, available in 80V, for full motor performance, higher possible speeds & better torque at low speeds
All-steel unibody construction for strength & durability
3-year warranty
Option for a full cab
Option to add one or more Motrec trailers
There's even more to like about this low-maintenance electric tow tractor. See full MT-800 specifications.