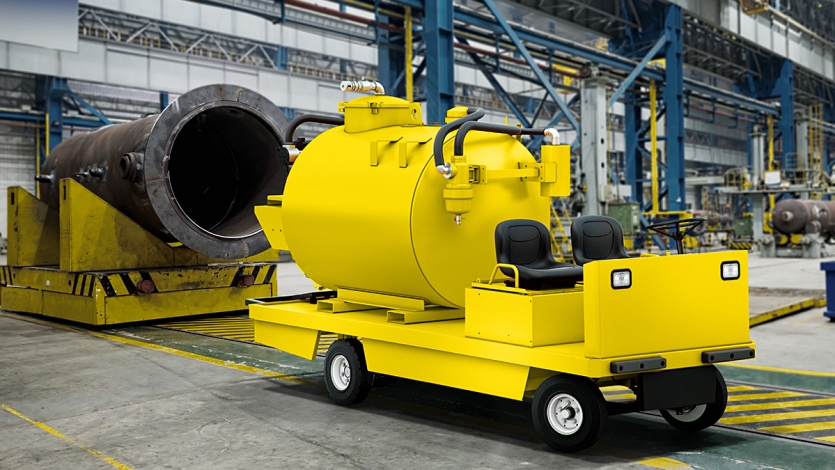 The MX-660 Vacuum Truck cleans up in efficiency & safety
This hardworking vacuum truck comes in both electric and internal combustion versions, all onboard the vehicle to facilitate usage. It also works equally well as a potable water carrier or high pressure unit. In fact, with its unlimited configurations, this low-maintenance vehicle can adapt to virtually any application.
The MX-660's greatest strength is its high-efficiency vacuum system. Atop the vehicle's long deck sits a huge 500-gallon vacuum tank with top-and-rear clean-out doors. This impressive vacuum intake eliminates the need for multiple trips and reduces clean-up time significantly.
"Like all Motrec vehicles, we designed the MX-660 to excel in four key areas: innovation, safety, productivity and customization. For end-users, this means you get a dependable, low-maintenance vehicle that can do exactly what you need it to do, in less time and with less worry. What's more, the MX-660 can be built to your exact requirements; there's no other electric utility vehicle out there that can do what it can."

– Robin Charest, EMBA, Director of Sales and Business Development
The MX-660 Vacuum Truck is well suited to a number of markets, including:
Heavy Manufacturing
Truck Manufacturing
Energy and Chemicals
Pharmaceuticals
Food & Beverage
Heavy Equipment
See all specifications and available options for the MX-660 Vacuum Truck, or speak to a Motrec dealer near you.