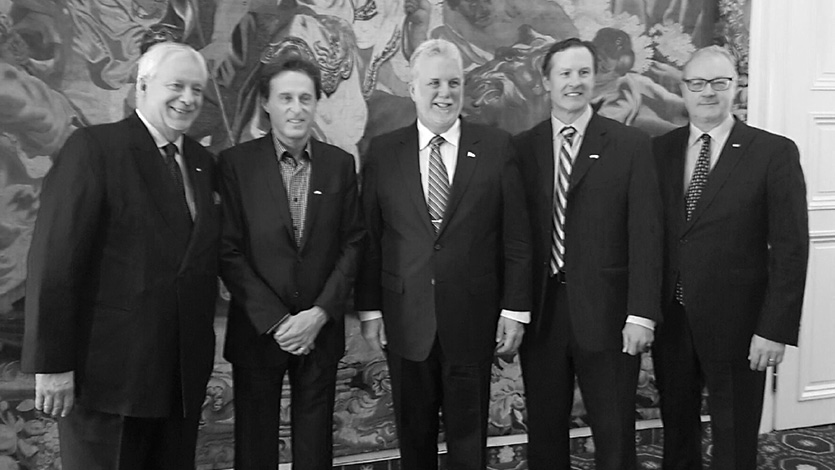 Motrec joins Quebec Premier on Economic Mission in Germany
Meetings with BMW, Siemens and Airbus
This is a unique opportunity for Motrec to promote its expertise and to establish new business partnerships in a prime European market. With the support of the Government of Quebec, Motrec has the chance to meet key players in the aeronautical, energy and automobile industries such as BMW, Siemens and Airbus.
In addition, this Economic Mission paves the way for Motrec to establish new lines of communication with potential dealers to expand its presence in Europe.
Vehicles renowned worldwide
Motrec is growing significantly, and the brand's reach is gaining ground all over the world, which is why the Sherbrooke-based enterprise is making every effort to leverage its commercial strategy in new territories.
Motrec is proud to build electric vehicles that are 100 % Quebec-made and to contribute to the international recognition of the province through its innovative role in the material handling industry.