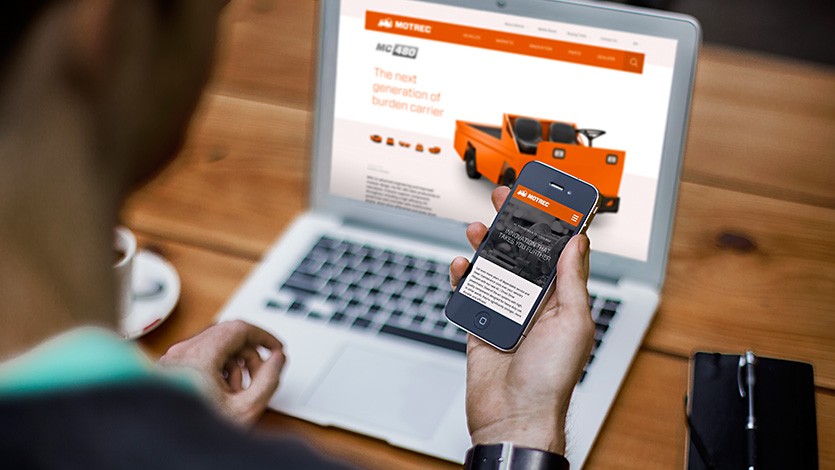 Welcome to our new, mobile-friendly website
If you work in material handling, you know that optimization is everything. So we created a more user-friendly, mobile-optimized website to make achieving this goal as quick and easy as possible.
Take our new website for a spin. Here's what you'll find:
Great user experience on all devices – laptop, tablet and mobile
Clear & complete vehicle information, including technical data
Easy-to-find dealer information and new support tools
Re-tweetable information to grow your own following – news, market-specific applications and case studies
In addition to our great new website, you'll also continue to be supported by our global network of experienced dealers and our own in-house customer service team. You can count on us to always be there for you; wherever you are, whatever you need.
Wishing you effortless optimization,
The Motrec team