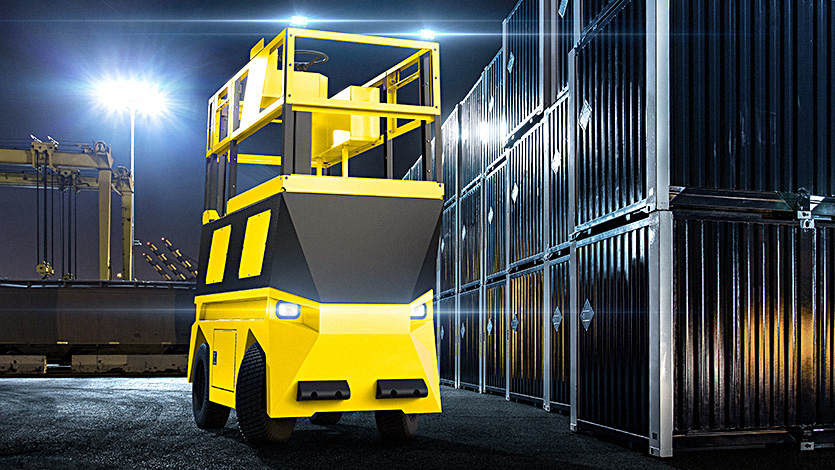 Motrec's MX-700 Goes Electric
Constantly climbing up and down to work on things like trains, planes and containers is no way to make the most of your work day. It's exhausting, it's inefficient and it can be downright unsafe.
The now-electric MX-700 offers more than simply low-maintenance reliability and safety. This rugged all-steel vehicle is designed for heavy-duty use, offers smooth and precise controls and is drivable from either end, which means no turnarounds needed to face the direction of travel – a definite timesaver, especially when working in narrow spaces.
With its elevated platform, the MX-700 has always put you right where you need to be to carry out inspections and other routine tasks quickly and safely. But now, our vertically-gifted workhorse has gone electric to give you all the high-efficiency, zero-emission benefits of state-of the-art AC technology.
The now-electric MX-700 offers:
High-quality AC /direct drive powertrain & components

Speed controller & display
Helical gear differential
Dual drum brakes on rear with regenerative braking. & brakes
Brushless AC motor, 15 HP max (9 HP continuous)

2-passenger, 600-lb load capacity
6 mph max. speed
Dual-side access doors to powertrain for easier maintenance
2-way driving – no turning or reverse driving needed
Dual front & rear rubber bumpers
Motrec's signature recessed headlights
4 LED worklights at each end of the vehicle
Integrated steps for easy platform access
Anti-slip griptape on platform and stairs for greater safety
See all MX-700 features, dimensions and optional equipment.
"Like all Motrec vehicles, the electric MX-700 is above all designed for safe and reliable long-lasting performance – starting with minimal and easy maintenance. Operators will also appreciate its easy handling, safe working position and quiet, zero-emission operations."

– Robin Charest, Director of Sales and Business Development
Note that our combustion engine version will continue to be available. It will now be sold as the MX-680. True to the Motrec name, both the MX-680 and MX-700 are fully customizable.
For nearly 40 years, Motrec has focused solely on building electric industrial vehicles that offer rugged designs and reliable performance. These upgrades are further proof why Motrec is known as the expert in horizontal transportation.
Want to know more? See full or speak to a Motrec dealer near you.