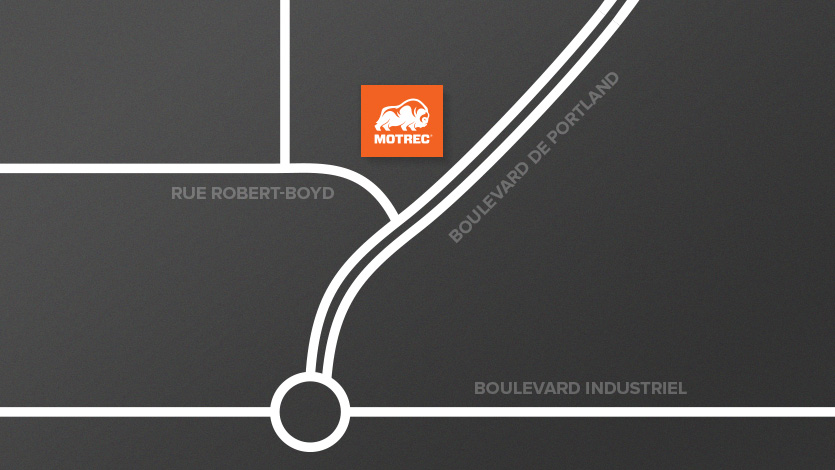 Motrec International acquires lot in Sherbrooke Regional Industrial Park
SHERBROOKE, May 15, 2017 – Motrec, a Sherbrooke-based company specialized in the manufacturing of electric industrial vehicles, has acquired 323 000 ft2 of land located at the intersection of Portland Boulevard and Robert-Boyd Street in Sherbrooke Regional Industrial Park. To adjust to exceptional growth and meet increasing demands, Motrec is planning a massive expansion project.
Despite the political uncertainty in the United States, the main export market, the outlook is positive. Favorable economic conditions and criteria for success will align for this project to be carried out in 2017. The project is currently at the analysis stage.
After having explored all its options, the company decided to build on its trust-based relationship with the city of Sherbrooke by acquiring this site, as explained by Motrec International's President and CEO, M. Blair McIntosh:
"The acquisition of this land is a first and decisive step towards our expansion project. Value will be created here, for Motrec's big family, as well as for our region. We believe this site will be a great platform to create opportunity and visibility for our business."
Work on the site will begin in upcoming weeks, while official confirmation of the project's realization and related details will be announced shortly.