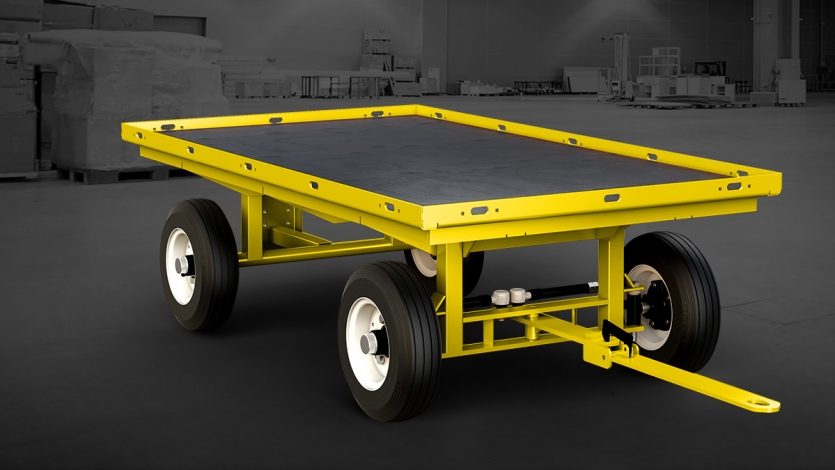 Want to get more done in less time? Add trailers.
We work hard to build extremely rugged and powerful industrial electric vehicles. So if you're looking to optimize efficiency, it only makes sense to get full use of them.
Adding tracking trailers to your Motrec tow tractor, tugger or stock chaser lets you instantly boost productivity with minimal effort and cost. With their tight turning radius and heavy-duty capacity, our industrial drawbar trailers are strong and sturdy, but also highly maneuverable. Motrec Genuine Trailers are multi-purpose tools built specifically for Motrec electric vehicles, and can be easily customized for specific tasks if needed.
All-steel, multi-purpose designs
Load capacity from 750 to 6,000 lbs
Numerous available options
Can be fully customized
Compatible with all Motrec vehicles, regardless of application
Wide variety of hitches available
See how our industrial trailers can increase productivity and lower labor costs.