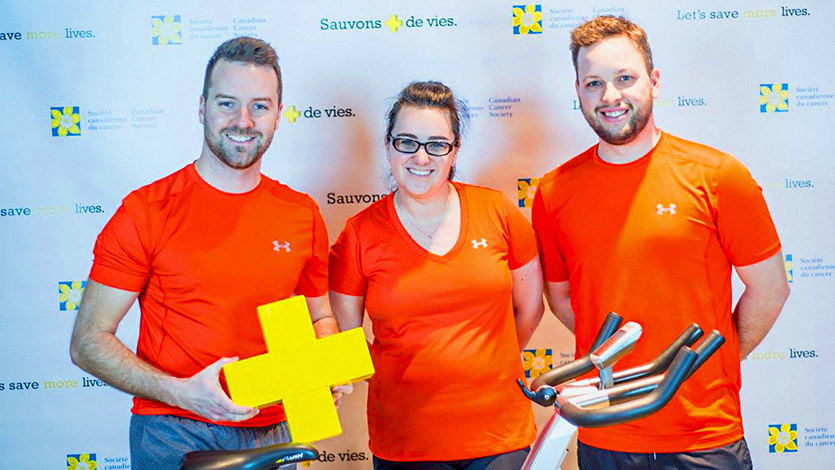 Motrec Spins Its Wheels for a Good Cause
Each year, the Society holds this fundraiser across the province of Quebec, encouraging businesses and individuals to "give it all you've got" in the fight against cancer by spinning for one to three hours.
The Motrec team participated in its hometown Sherbrooke event, which raised a total of $71,500—more than doubling its set goal of $32,000. Three Motrec employees spent two gruelling hours spinning; the trio managed to raise an impressive $2,500.
"Motrec is very active in our local community, and we are fortunate to have concrete opportunities like this to contribute to such worthy causes," said Jean-Sebastien Duguay, Motrec's Director of Marketing.
This year was Motrec's first year as an official partner of the Canadian Cancer Society's "Great Spin" event for its Estrie regional office. The company plans to continue its involvement in the future.
Motrec encourages all its customers and business partners to join the fight against cancer by supporting their local cancer society.
Together, we can help save more lives!