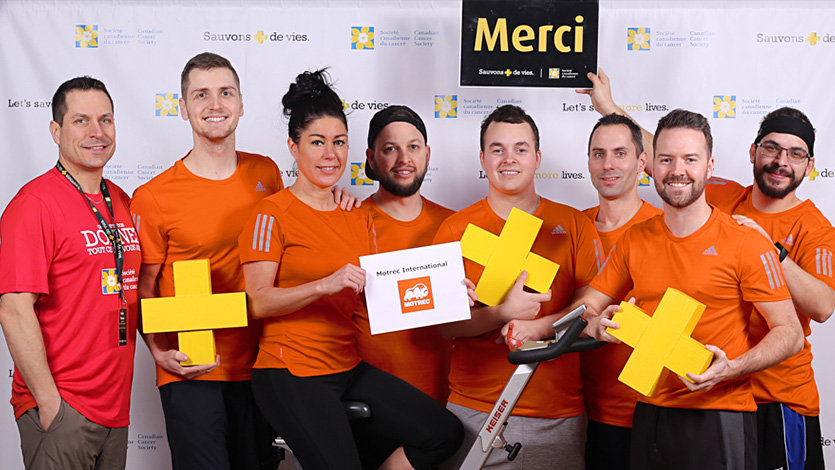 New record at the Great Spin 2018: making a difference, together.
Each year, the Society holds this fundraiser across the province of Quebec, encouraging businesses and individuals to "give it all you've got" in the fight against cancer by spinning for one to three hours.
Eight Motrec employees participated in the 2018 edition of the Sherbrooke event. The combined efforts of the team and all the participants raised more than $ 96,500 for the cause.
"The Motrec team is proud to have joined the Great Spin event. It's with concrete actions like this that allows us to make a real difference in our community. One thing is certain, we will be there again next year! "

– Jean-Sébastien Duguay, Director of Marketing
Motrec would like to thank all the individual donors as well as our customers and suppliers who contributed to the cause:
Alta Equipment Company
MH Equipment
Canimex Inc.
Normandin Inc.
EnerSys
Batteries Natech
Together, we can help save more lives!