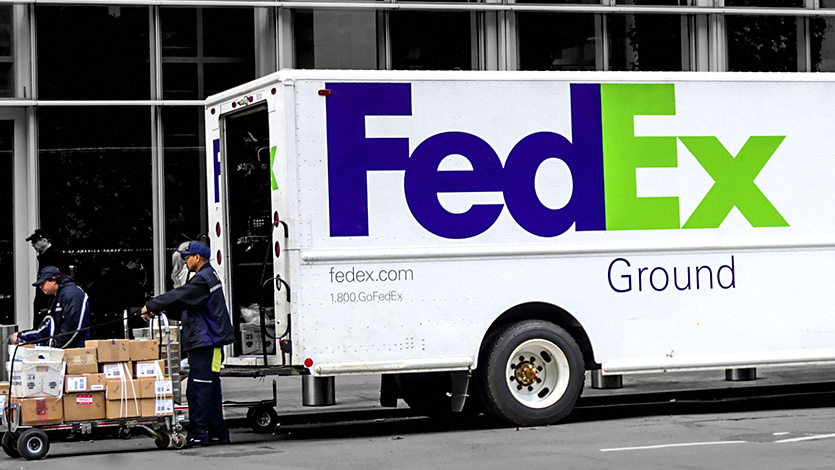 FedEx Signs Major Deal with Motrec International
FedEx Ground U.S. has recently signed a major deal with Motrec, taking our successful 10-year relationship to a new level. As part of the two-year contract, Motrec will supply FedEx's ground hubs with 285 electric industrial vehicles, with additional orders slated for the future.
With more than 10-years of experience operating Motrec vehicles, the FedEx team is already well-acquainted with the impressive capabilities of our zero-emission electric vehicles, as well as their versatile, tough-as-nails designs.

FedEx has ordered the MT-280, one of our best-known and most hardworking tow tractors, and the MS-260, our highly compact and versatile stand-up stock chaser/order picker.
At FedEx, the MT-280 will be used to pull and tow parcel-laden carts during long, demanding shifts. These vehicles will also be equipped with custom-designed bumpers tailored to FedEx's specifications. Meanwhile, the MS-260 will serve FedEx's hubs as trusty maintenance vehicles and towers, getting maintenance crews and all their equipment to work sites quickly and safely.
FedEx Ground works hard to get products to consumers and end users as quickly as possible, and everyone at Motrec looks forward to doing our part.
This major acquisition project will help to support FedEx Ground's extensive billion-dollar hub expansion plan, with more than 70 expansion projects scheduled for 2015*.
*Source: http://www.inddist.com/blog/2015/05/where-expect-new-fedex-ground-hubs