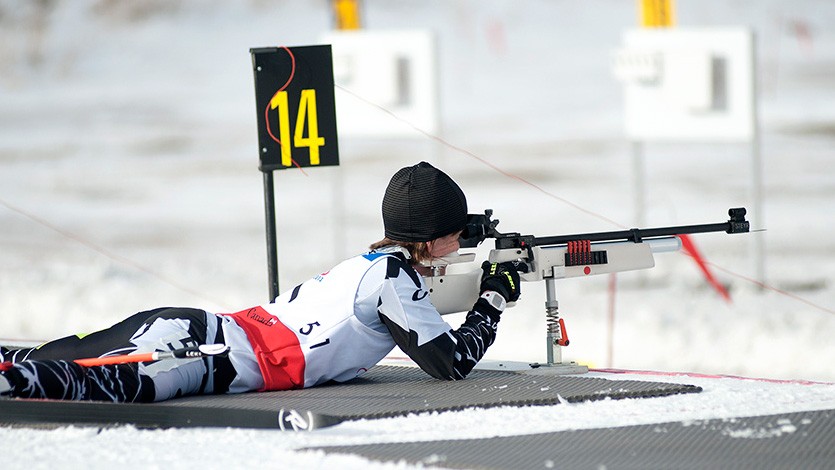 Caroline Bisson's inspiring journey to the Sochi Paralympic Games.
In 2009, Bisson was diagnosed with a malignant tumor in her left shoulder blade. Her left arm, shoulder and part of her rib cage were amputated soon after. Just a few months after this difficult ordeal, she was introduced to competitive Para-Nordic Skiing through two skiers who had just participated in the Vancouver Games. It was a key moment in Bisson's journey that led to her being invited by Cross Country Canada to compete in the world cup in January 2012. With only two years of high performance training under her belt, Bisson will now be competing in cross country skiing and biathlon at the Sochi Paralympic Games. She says the experience will take her one step closer to her ultimate goal, the PyeongChang Games in 2018.
"The stronger the wind blows, the more robust the tree" is her motto.
Sherbrooke manufacturer Motrec International will be helping Bisson achieve her goals as a financial sponsor. "We are proud to support this exceptional athlete and to help her reach her goals," said Blair McIntosh, Motrec's Chief Executive Officer. "Caroline's determination and perseverance make her a real source of inspiration. We share her values and are extremely enthusiastic about this great adventure."