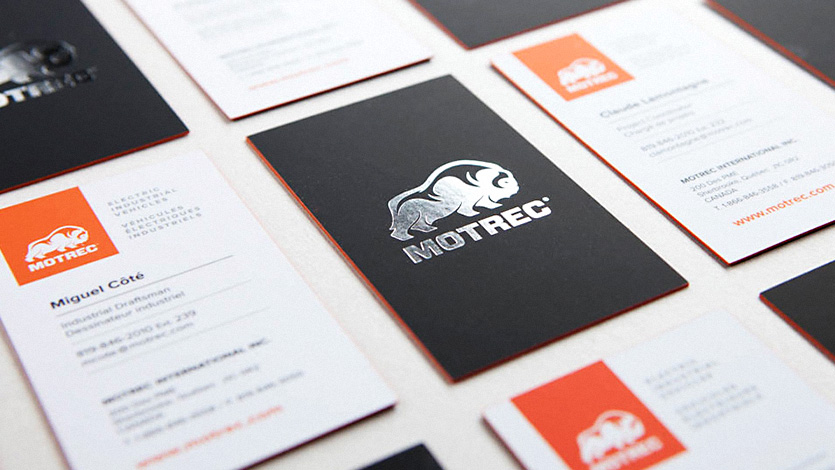 A Small Take on Our Big New Look
Ever since we revamped the Motrec logo last year, our mighty Motrec muskox has been popping up in all sorts of demanding places, from car manufacturing plants to aluminum smelters to airports. And now Motrec dealers and end-users will be finding our evocative symbol even closer to hand—on our brand-new business cards.

Our goal was to design a card that's as solid and robust as our commercial and electric industrial vehicles. Do to that, we partnered with the talented Zoum Impression & Design team, which used hot foil stamping against a black matte finish printed on extra-thick stock. The cards also feature our familiar Safety Orange colouring.
We think our new business cards do a great job of reflecting the quality materials and expert craftsmanship that go into our vehicles. Let us know what you think…