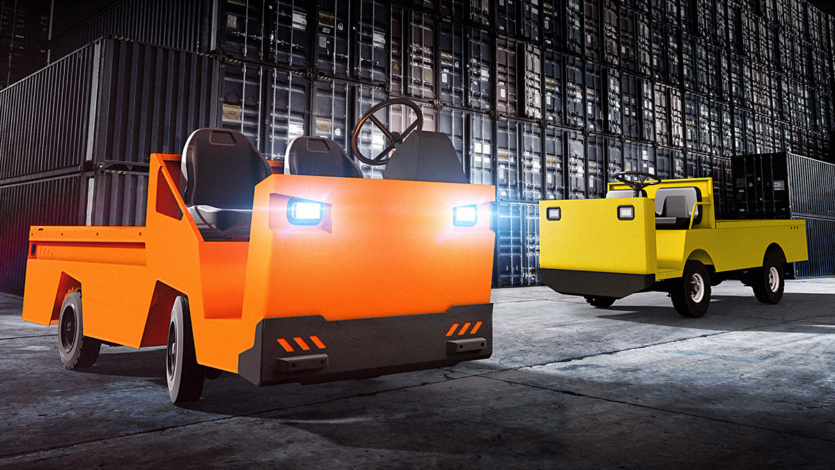 MC-480 superior upgrades — An iron hand in a velvet glove
You spoke. We listened. And now the best burden carriers in the materials handling industry are better than ever before!
There are countless hard-working folks out there who basically spend their entire work shift sitting behind the wheel of a MC-480 electric burden carrier. So when you told us you wanted a roomier "office", we got right on it. Our revamped MC-480 models now boast a more spacious and ergonomic driver compartment complete with tilted steering wheel with full console and taller, more comfortable premium seats.
And that's not all. While we were at it, we added a number of other value-boosting upgrades to our versatile MC-480 LD and elite MC-480 models.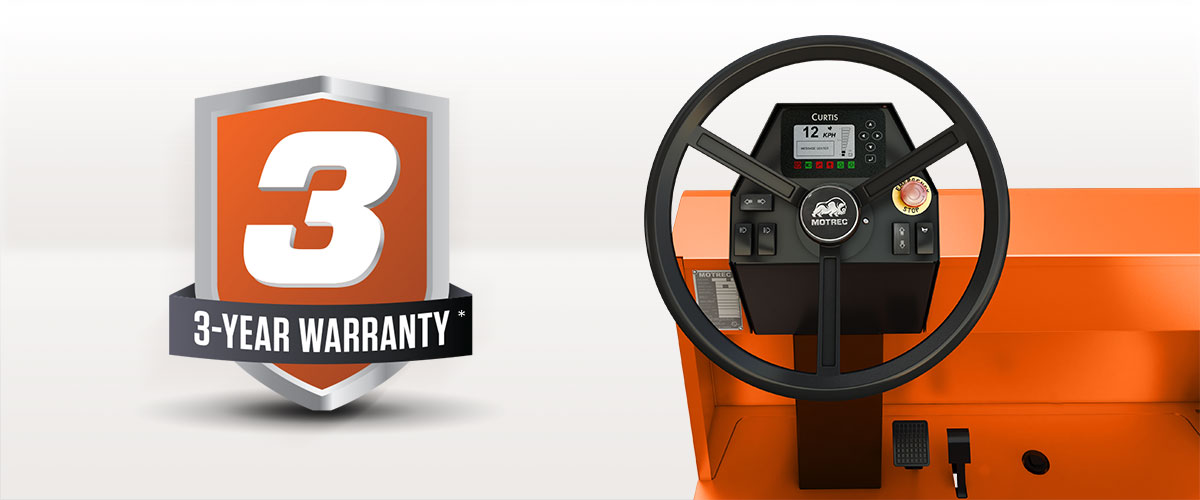 Latest upgrades to our AC powertrain MC-480 models
Roomier driver compartment, with an extra 3″ of leg space for greater comfort when driving and more ease getting in and out of the vehicle
Premium high-back seats – far more comfortable than bucket seats
Improved steering, with a tilted steering column for a more ergonomic and natural driving posture to reduce operator fatigue and strain
Complete console on steering column to put all controls and displays conveniently right where your fingers and eyes are.
Longer warranty, with 3 years (or 3,000 hours) – among the best warranties in the industry
Extra storage & safety, with a large under-deck storage compartment (11.5 ft³) with hinged panel for easy access, as well as a 2″ deck edge with 10 anchor points to hold cargo securely in place
Redesigned front bumper, with Motrec signature recessed lights and rubber bumpers to better protect the vehicle from damage
Smarter charging, with relocated plug for easier access and LED charge indicator to quickly see the battery's state of charge
"While some manufacturers look for ways to cut corners and boost profits, our engineering team pursues new innovations and technologies to take safety and performance even further. We continuously add value to our projects – and that starts with designing all Motrec vehicles with the customer's well-being front-of-mind."

– Robin Charest, Director of Sales and Business Development
That's not all these tough workhorses have to offer. Compare the standard features on our burden carriers.
For more than 30 years, Motrec has focused solely on building electric industrial vehicles that offer rugged designs and reliable performance. These upgrades are further proof why Motrec is known as the expert in horizontal transportation.
See full MC-480 specifications or find a Motrec dealer near you.