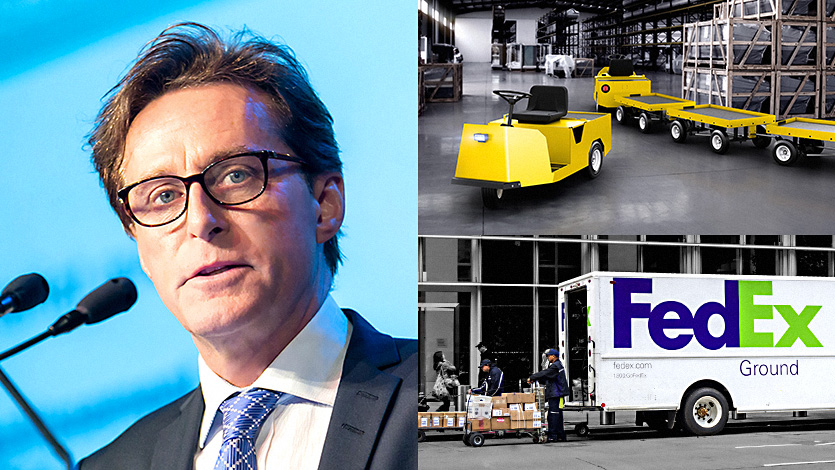 2016: Motrec wraps up an exceptional year.
2016 was an exceptional year for Motrec International and for all members of our big family. We worked relentlessly, always in-line with our values, and now, we are seeing these efforts pay off.
Major contracts for Motrec International
In 28 years, the reputation of Motrec vehicles has gone beyond our borders. Again this year, we have made deals with major buyers in industries throughout the world, such as:
FedEx Ground (US): Over 400 vehicles in 2016 and 2017
Tesla (US), BMW (South Africa), Volkswagen (Mexico), Nissan (Mexico), Chrysler (Mexico), GM (US), Ford (US): Over 300 vehicles in 2016
These important commitments clearly demonstrate Motrec's leadership in the industry. And this is just the beginning.
A powerful network in Canada and around the world
During the year, Motrec closed a major deal with Johnston Equipment, making it the preferred dealer in Canada, from coast to coast. This deal has allowed us to reinforce our position in Canada and to gain a top-tier ally, one who brings vast experience and exceptional service.
We have also reinforced our alliances throughout the world with dealers and key clients who have come to be genuine ambassadors of the Motrec brand:
Briggs Equipment: This key player's commitment strengthens our position in the US market.
FedEx Ground: With new deals in place, our business relationship has reached a new level.
New markets: On top of important growth in England, we have welcomed an important dealer in Australia.
A win at the Mercuriades in the "Innovation" category
We were nominated in both the "Innovation" and the "Web Technologies" category in the 2016 Mercuriades Gala and brought home the "Innovation" award for our new AC powertrain.
While this honour was met with great enthusiasm, the real victory lies in the adoption of this new technology by our clients. Hundreds of vehicles equipped with the AC technology were built, confirming the overall success that stems from this achievement.
Looking forward
We believe these results are the sum of all our efforts. Which is why we implement every initiative that will lead us to continued growth and towards new heights.
We are grateful for the outstanding dedication of our team members and for the unwavering support of our dealers, whose contribution is directly linked to our success.

— Blair McIntosh, President & CEO
Stayed tuned, Motrec has big news to announce early in the new year!